Free Farm Game! Feed the World from the Palm of Your Hand.
Grow crops, raise livestock, craft and sell goods and engage with local and global partners as you level up. Feeding the world relies on balancing your economic, social and environmental sustainability so strive to be a leader. Along the way, real farmers from across the world will show you what they are doing on their farms.
Level Up!
Learn about key features throughout the farm game levels
Grow Field Crops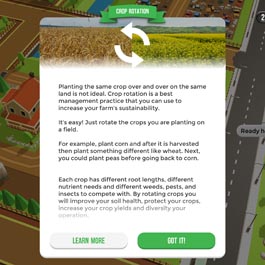 Crop Rotation

Fruits & Berries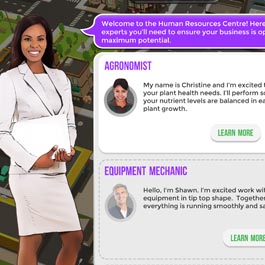 Hire Experts

Water Management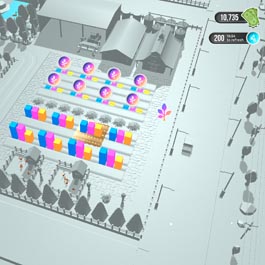 Nutrient Application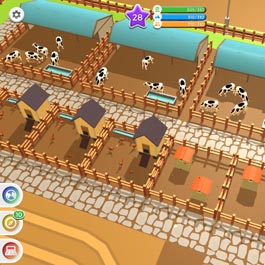 Raise Animals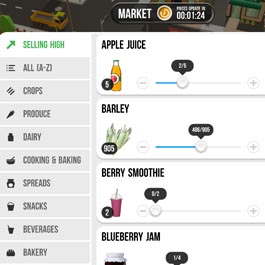 Sell at the Market

Sustainability Staves

Local Business Contacts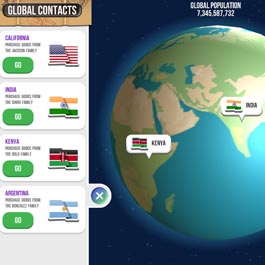 Global Contacts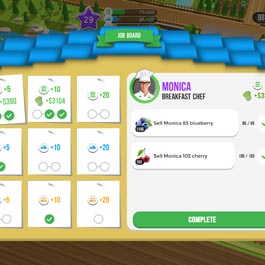 Missions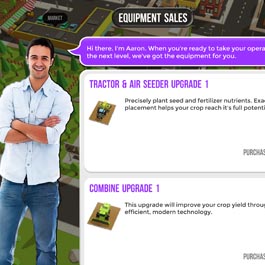 Purchase & Upgrade Equipment

Safety. Always. Everywhere.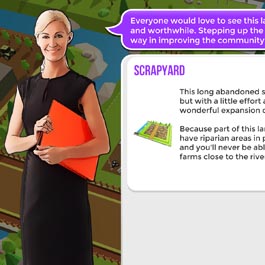 Expand Your Operations

Make it Your Own

Agricultural Student

I'm doing research on pest control and I'd like to work with you on testing your crops.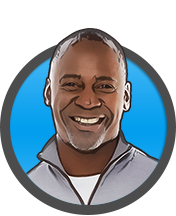 Agricultural Teacher

It's great to work with you to educate my students about farm-life.
Retired Farmer

I've farmed my whole life. If you need advice or have a question just ask (can we insert our email address?)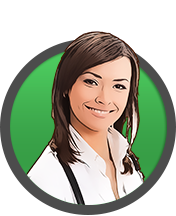 Dietitian

I'm an expert on diet and nutrition. Are you eating healthy foods?
Veterinarian

I'm here to help keep your farm animals healthy.
Crop Production Services

Before you plant, come see me! I'll help you pick out the best seeds to grow.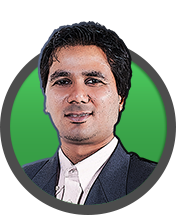 Canola Exporter

There are consumers around the world that would love to use your canola. I'll help you export to new markets.
Equipment Mechanic

I'll keep your equipment in tip top shape. Together, we'll make sure everything is running safely.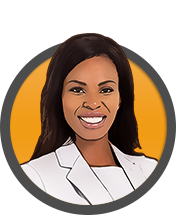 Human Resources Manager

We help you find the experts you'll need to ensure your business is operating at its maximum potential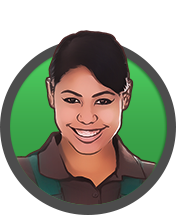 Agronomist

I'm excited to help you with your plant health needs. I'll perform soil tests to ensure your nutrient levels are balanced in each field for optimal plant growth.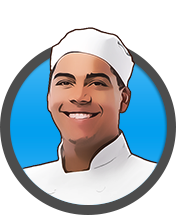 Chef

You can help me by growing some of the ingredients I need to make delicious meals. Soup is my specialty!
Banker

Buying and operating a farm is expensive. I'll help you get started by giving you a loan.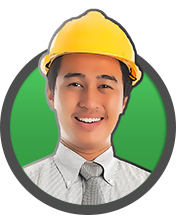 Food Processing Manager

You grow it and we'll turn it into packaged goods.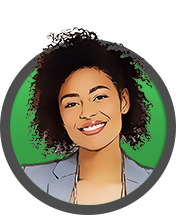 Non-profit Manager

Some of our less fortunate local community members struggle to simply afford a good meal. They would be thankful if you could help them.